Boat of the week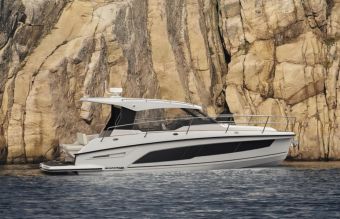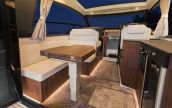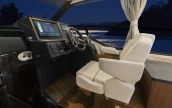 £ 319.277 (€ 359.000)
30.84 feet
new
GRP (Polyester)
Speedboat and sport cruiser
ZWF Yachts B.V.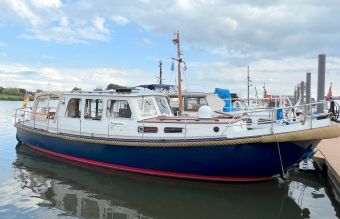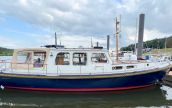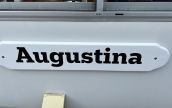 I want to buy a boat for...
More boats in the spotlight
YachtFocus, always the first with new boats on offer
With many thousands of boats, boat engines and boat trailers, YachtFocus.com is the largest and best visited used boats for sale site in the Netherlands. Advertisements for new boats from shipyards and boat dealers are also abundant, as well as German boats, French and Scandinavian boats and boats from the Mediterranean Sea. Would you like to search our boat listings for your ideal powerboat, sailboat, tender, flat bottom boat, speedboat or sports boat, sailing houseboat, motor sailor or any other boat? Or are you looking for a boat trailer or ship's engine for sale? Check here the complete boat offerings with lots of handy search options, lots of pictures, movies and extensive specifications.
YachtFocus.com always shows you first the latest boats on the market. Would you like to offer your own boat for sale and advertise with high reach at low cost? At YachtFocus.com you are on the best platform with supply and demand of boats. Our boat selection consists of both new boats for sale and used boats for sale and is updated daily. Every day new boat advertisers, both private sellers and yacht brokers, yards and boat dealers. Discounted boats can be found separately. What is also useful is that your boats can be found on map. That's why we say: the boat offerings on YachtFocus.com are getting better every day.
The construction materials of the boats vary from glass reinforced polyester (GRP) to steel, wood, aluminium or composite. There are super yachts for sale, but there are also small and cheap boats with or without a cabin of a few thousand euros for sale. The type of seller, for example yacht broker, yacht mediator, shipyard or boat dealer, is varied and all boat brands are present. Use the extensive search function on the left of each overview page to make a selection from the wide range of boats on offer. In this way you can easily and quickly find any boat to your wishes. Do you, as a yachting enthusiast, buy a boat from an enthusiastic private individual or do you prefer to buy a boat from an expert yacht broker, shipyard or dealer? All kinds of boat suppliers put their boats for sale. In addition, with every boat you will find a boat insurance, boat financier or boat expert who will help you with purchase advice.
New at YachtFocus is YachtFocus Boat Rental! Here you will find the Dutch offer of professional boat rental companies per cruising area! Renting a boat has never been easier!
Besides buying a boat, you can also sell your boat. In just a few simple steps, your boat will be online with photos, a film and documents and a detailed description. Click on Advertise at the top of your screen.
Besides YachtFocus.com, YachtFocus Elite for super yachts and tenders is fun. The advice guide 'How to buy a used boat in Holland' offers indispensable purchase advice in German, French and English. In Apple's Appstore you can download the fine YachtFocus Boat app for iOS, which is also available on Android via Google Play. You can read the most recent edition of the YachtFocus Magazine online here. You can read the latest water sports news on Bootaanboot.nl.