A selection from the offer of White Whale Yachtbrokers - Finland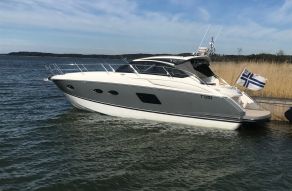 Motorisation: Twin Volvo Penta D6-330 with 435 hours 05/20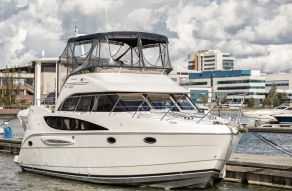 Motorisation: Twin Cummins diesel on shaft, less than 400 hours.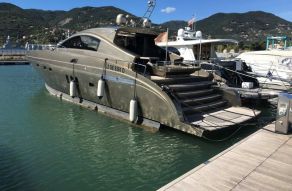 Motorisation: Twin MTU V10 diesels with only approx 300 hours
£ 393.044 (€ 450.000)
(

VAT Not paid

)
Complete offer
White Whale Yachtbrokers - Finland
1 year active on YachtFocus
White Whale Yachtbrokers has become, in not more then 15 years time, one of the biggest and most successful yachtbrokers in Europe. The company was founded in 2004 and is now selling about 200 yachts per year, mainly to foreigners all over Europe and even further. We therefore have lots of experience regarding paperwork, customs, certificates etc.rnrnThe reason for this success is without doubts our complete service for fair fees combined with the freedom of the seller to keep the boat in its own mooring and our 24/7 mentality. With 9 independent offices in Europe  (headoffice in Willemstad, the other 8 have joined as independent brokerages) we cover the whole of Holland and partly Spain, Finland, France and Croatia. We also have some cooperation's with foreign brokers for yachts that seem interesting for our market. We make buying and selling a boat easy, attractive and professional. You can expect an honest and fair service without small letters. A liable an thorough advice is always our bases for future agreements. Also for support when buying or selling a boat in Holland or abroad, you found the right broker. White Whale Yachtbrokers has close to 400 yachts continuously and exclusive in conciliation. Contact us if you do not find what you are looking for.

+358 4…Show
See 43 boats of White Whale Yachtbrokers - Finland
Location White Whale Yachtbrokers - Finland