A selection from the offer of Sterkenburg Yacht Brokers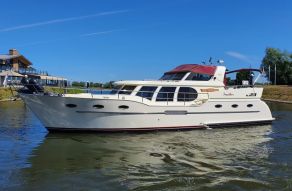 Motorisation: 1x IVECO 220 hp.
£ 260.719 (€ 298.500)
(

€ 330.000

)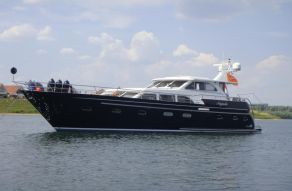 Motorisation: 2x Volvo Penta 210 hp.
£ 414.879 (€ 475.000)
(

€ 495.000

)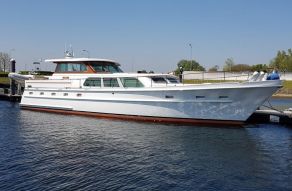 Motorisation: 2x John Deere 225 hp
£ 607.034 (€ 695.000)
(

€ 825.000

)
Complete offer
Sterkenburg Yacht Brokers
10 year active on YachtFocus
Sterkenburg Yachting is a professional yacht brokerage with an office and a sales harbor in Noord-Brabant, and specializes in motor yachts from € 100.000, -. The international broker is started by Rik Sterkenburg, sworn and certified broker, and provides guidance when buying or selling a boat. At Sterkenburg Yachting it is also possible to exchange your current yacht. Reliable business partner Sterkenburg has a lot of knowledge and experience to guarantee professional support.rnrnBesides professional buying and selling guidance Sterkenburg Yachting can be helpful in valuation, financing, insurance, land registry, berth in the Biesbosch Marina Drimmelen and service, maintenance and transportation.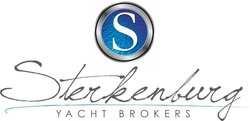 +31(0)…Show
See 42 boats of Sterkenburg Yacht Brokers
Sterkenburg Yacht Brokers
Services
Reviews and recommendations from Sterkenburg Yacht Brokers
No reviews yet
Evaluate your yacht broker
Location Sterkenburg Yacht Brokers