A selection from the offer of JONKERS YACHTS B.V.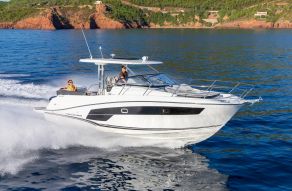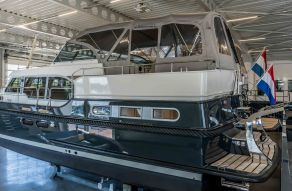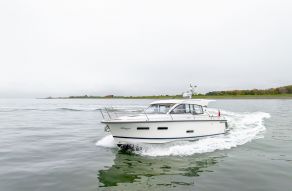 Complete offer
JONKERS YACHTS B.V.
11 year active on YachtFocus
Welcome to Jonkers Yachts!
Jonkers Yachts is a young, dynamic company that aims to deliver the very best quality. We do everything possible to make your contact with Jonkers Yachts a pleasant one, in part by offering a highly personal brand of service.
Jonkers Yachts acts as an agent for Linssen Yachts, Fairline Yachts and Jeanneau Powerboats, three yacht-builders renowned for their honest craftsmanship, pioneering technology and top-quality materials.
We will guide you through the purchase of your yacht and act as your service centre for maintenance and winter storage. You can also approach us about financing, insurance, mooring and yacht transport.
And if you are looking to sell your motorboat or sailboat, Jonkers Yachts is the place to be. We will conduct a detailed inspection of your boat's interior and exterior, paying special attention to the technical components. If necessary, we will advise you on a refit to improve the sale potential of your yacht.
Via our website we will give you a first impression of our company. We hope it will rouse your interest and provide the information you require. You are cordially invited to visit our company before you decide on the purchase of your luxury yacht.

+31(0)…Show
See 47 boats of JONKERS YACHTS B.V.
Location JONKERS YACHTS B.V.