A selection from the offer of De Boarnstream International Motoryachts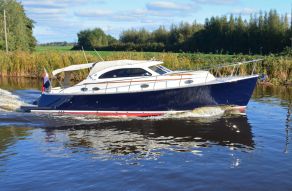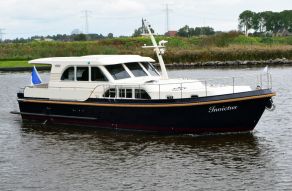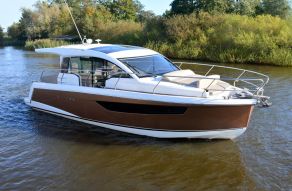 Complete offer
De Boarnstream International Motoryachts
14¼ year active on YachtFocus
The family business De Boarnstream has been located in the heart of Friesland since 1964. For more than 35 years Boarnstreamyachting is specialized in yacht brokerage in motor yachts of 10-30 meters throughout Europe. De Boarnstream is provider of Total Yachtservice (7000 m2 covered winter storage, 2000 m2 covered water halls, 80 tons travellift, shipyard steel motor yachts, marina, refit, etc.). And for many years exclusive dealer of the brands Marex and Boarncruiser.rnrnVerkoophaven Boarnstream YachtingrnThe sales location of De Boarnstream (the village of Jirnsum), is perfectly situated on the Princess Margriet Canal, exactly between Grou and Sneek. The mediation vessels are subjected to an extensive (technical) inspection and are then brought into excellent condition by order of the selling owner. In summer the used yachts are moored in our special sales harbour (approx. 140 berths) and in winter they are in the covered showroom. The indoor storage is suitable for boats up to 30 metres.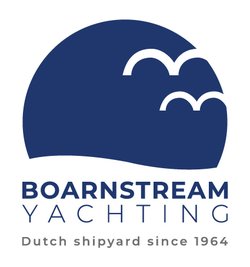 +31 (0)5…Show
See 57 boats of De Boarnstream International Motoryachts
De Boarnstream International Motoryachts
Services
Winter storage / Berth rental

Jachthaven De Boarnstream ligt centraal in Friesland. De haven wordt gekenmerkt als rustig, extreem netjes, ruim, comfortabel en met veel groen. Trotse drager van de 'Blauwe Vlag', 200 vaste ligplaatsen variërend van 8 tot 15 m, grotere boxen op aanvraag. Een sfeervol havenkantoor, een zeer ruim luxe toiletgebouw voorzien van een wasserette, een tankstation en het innovatieve YOSS-systeem.

Refit

De Boarnstream levert Totale Yacht Service voor jachten tot 30m. Met de combinatie "Brave Hendrik"; travellift en een tweetal boottrailers kunnen wij 100 ton kranen en verplaatsen. Naast onderhoud, reparatie, refit en winterstalling verzorgt de werf ook de totaalbouw voor andere bedrijven en particulieren. We grenzen aan het Prinses Margrietkanaal dus zijn uitstekend te bereiken voor grote jachten.
Reviews and recommendations from De Boarnstream International Motoryachts
No reviews yet
Evaluate your yacht broker
Location De Boarnstream International Motoryachts