A selection from the offer of Ancasta - Raceboats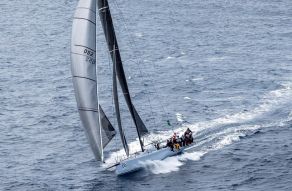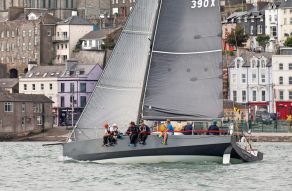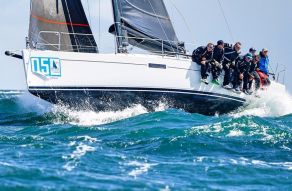 Complete offer
Ancasta - Raceboats
3 year active on YachtFocus
For over 35 years our aim has remained the same. To build relationships with our clients that last throughout the entirety of their boating enjoyment. Today the Ancasta Group is completely equipped to offer all of our clients a complete boating service which alleviates the well documented stress that often goes hand in hand with such an important purchase.

Our network of 15 offices is the largest boat sales network in Europe, and we've worked hard to ensure that you enjoy the same impeccable service from each and every broker in each and every office. All of our brokers are professionally trained and qualified by ABYA (Association of Brokers and Yacht Agents) to ensure your total protection throughout the Ancasta buying process. All you have to worry about is choosing the right boat.

The Ancasta Group is unrivalled in its comprehensive choice, and this has been a key to our success in consistently increasing our numbers of clients, both wishing to buy and sell their yachts. The Ancasta network offers on average well over 600 used boats for sale, as well as new boats from Beneteau Yachts, Beneteau Power, Prestige Motoryachts, Lagoon Catamarans, CNB Yacht builders and McConaghy Yachts. Our separate Ancasta Yachts Department is firmly established in the bigger boat market looking after high value boats such as the Ancasta Multihulls. We have Aftersales and Commissioning departments offering a personal tailored service to deal with the specifics and requirements of clients looking to buy in this market.

The Ancasta Group includes Hamble Yacht Services Refit & Repair which offers all of our clients an unrivalled facility with a world wide reputation. Operating from Port Hamble, HYSRR regularly handle high profile projects, refitting and repairing some of the world's best known fleets and boats. However, a short walk around the HYS boat yard will also reveal an abundance of small boat owners benefitting from our pool of professional experts, known for their craftsmanship and efficiency when it comes to general service and maintenance requirements. Our operation at HYSRR is consistent with our commitment to our clients to provide a total service throughout the life of their boating interest, and we're very proud of the exemplary service that HYSRR can bring to the relationship we have with you. The Ancasta Group also includes Advanced Rigging and Hydraulics offering professional manufacture and installation of all aspects of yacht and architectural rigging.

Every year, Ancasta sells over 500 boats, and every year, thanks to the support of our clients, our business continues to grow. We sincerely look forward to providing you with all the products and services you need in the years ahead.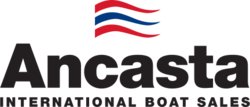 Port Hamble Marina
SO31 4QD Hamble Southampton
United Kingdom

ancasta.com
+442…Show
See 29 boats of Ancasta - Raceboats
Location Ancasta - Raceboats