Albin
In 1900, at the age of 16, the Swede Erik Larsson started designing Albin engines. After some production, this came to an end in 1906. Volvo Penta tried to save it, but that was also out of the question. New Albin engines are no longer made, but thanks to Gösta Fors, the brand is still alive and kicking. They took over the name and stock in 1995, which can still be found in many Albin motorboats and sailing boats.
Albin models
Albin produces both motorboats and sailboats. Some of the motorboat models are the Albin 25AK, Albin Cabin Yacht and the Albin 25 de Luxe. Some models of sailing yachts are Albin BALLAD, Albin Vega 57 and Albin (Norlin) Stratus 36.
Tuesday 17 May added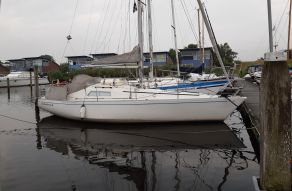 Fresh and spacious Albin Scampi 30. This sailing yacht is in neat condition, pleasantly complete and ready for travel on BIG and small water. Motorisation: Rock solid Yanmar 2 cylinder diesel delivering 15HP. Engine is in the front of the boat.
Saturday 14 May added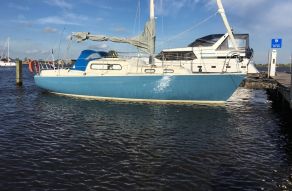 This Albin Vega needs some TLC and repair of the propeller shaft. Motorisation: Volvo Penta MD6a with Kombi installation
Thursday 12 May added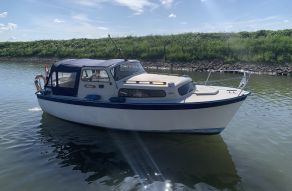 Nice, well maintained Albin 25. Motorisation: Vetus 22hp from 1998
Thursday 17 February added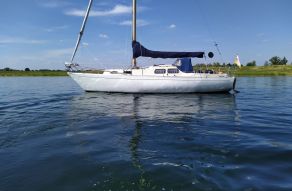 Seaworthy Albin Singoalla with many recent renewals, new sails in 2018, new upholstery in 2007. Engine overhauled in 2008. Motorisation: 22hp Volvo Penta MD2B Diesel
£ 12.896 (€ 14.500)
(

€ 19.000

)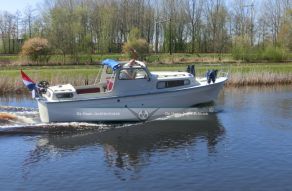 Motorboat with aft cabin, toilet, kitchen and berth and spacious open cockpit. Motorisation: Volvo Penta MD17C. 3 cylinder diesel, 36 HP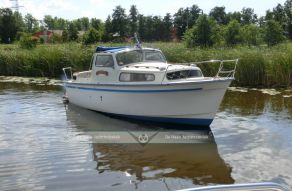 Motorboat with aft cabin, toilet, kitchen and sleeping area and spacious open wheelhouse. Motorisation: Volvo Penta MD17. 3 cylinder diesel, 36 HP
Monday 17 January added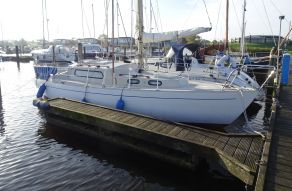 Albin Vega sailing yacht. The rock solid all-rounder from Sweden. This sailing yacht is inside really WOW! Very nice interior, neat sails and complete. Motorisation: Albin 022 2 cylinder inboard gasoline engine (good exhaust) that delivers 12HP and runs fine.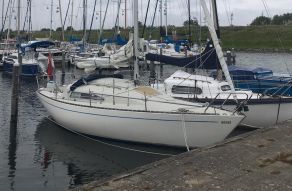 Perfectly maintained classic. Motorisation: Volvo Penta 2010 (2005)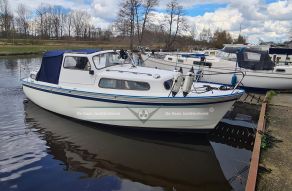 Motorboat with aft cabin, toilet, kitchen and berth and spacious open cockpit. Motorisation: Albin AD21 2 cylinder diesel engine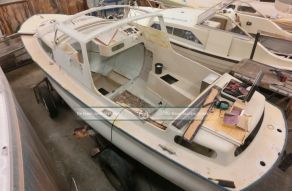 Motorboat with aft cabin, toilet, kitchen and sleeping area and spacious open wheelhouse. Currently the boat is undergoing a complete refit. Motorisation: Volvo Penta MD17C 3 cylinder diesel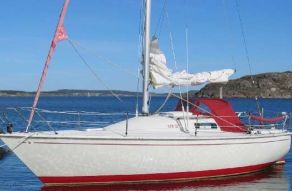 Albin 1/4 ton sailing yacht. Beautiful lines and good sailor. Volt in ROC4 class. With VP diesel engine. Motorisation: Volvo Penta MD5a saildrive with folding propeller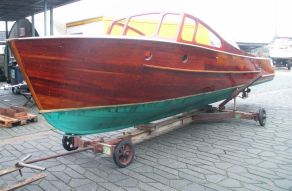 Beautiful classic motor yacht. Motorisation: VP B18
£ 25.791 (€ 29.000)
(

€ 40.000

)